Won't Go Quietly
Example
18 hours ago
Haunted
Sasha
18 hours ago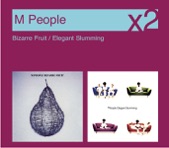 Moving On Up
M People
18 hours ago
Up All Night
Raphaella
18 hours ago
No Sleep
Jodie Harsh
18 hours ago
Sweet Freedom
Norman Doray
18 hours ago
My Own Hymn (feat. Zoë Johnston)
Above & Beyond
19 hours ago
Lucky Star (feat. BISHØP)
Robert Falcon, Kevu & Vendark
19 hours ago
Say U Luv Me
Karma Kid
19 hours ago
Lose Control
Kuhl Kuhl
23 hours ago
Katso lisää
Massive Dance Radio live
All dance, all the time
Massive Dance Radio is the best choice if live and love dance, you'll love this station with all styles of dance and electronic music 24/7 including house, club, electro, progressive, trance and techno.
Luokat:&nbsp
House, EDM - Electronic Dance Music, Dance
Taajuudet Massive Dance Radio
Sydney: Online
Suosituimmat kappaleet
Viimeiset 7 päivää:
1. Fresh Fresh 2 Fresh - The First Jubilation
2. Adelphi Music Factory - Jura
3. KC Lights - Cold Light (feat. Leo Stannard)
4. Shane Codd - Love Me Or Let Me Go
5. Anabel Englund - Float
6. Crooked Colours - Feel It
7. B.S.G. - This Is How We Do.
8. Wes McClelland - Holding On
9. Digital Kay - Run Away (feat. Eline)
10. R3hab - 911
Viimeiset 30 päivää:
1. Fresh Fresh 2 Fresh - The First Jubilation
2. Mell Hall - Can't Stop Now
3. Rexxy - More to Love
4. Classica - Sanctuary (feat. Fluir)
5. Mila Falls - I Want You (feat. James Hurr)
6. Snakehips - WATER. (feat. Bryce Vine)
7. Arty - So Good to Me
8. DJ Susan - One Life
9. Big Gigantic - Keep On Rising
10. New Hype - No Regrets (feat. Aleya Mae)
Yhteydet
Sähköposti:&nbsp
info@massivedance.com
Sosiaalinen media
Jaa
Kommentit