Listen to the Music
The Doobie Brothers
23 hours ago
Did It In a Minute
Daryl Hall & John Oates
23 hours ago
We're All Alone
Rita Coolidge
23 hours ago
Losing My Religion
R.E.M.
23 hours ago
The First Cut Is the Deepest
Rod Stewart
23 hours ago
Two Out of Three Ain't Bad
Meat Loaf
23 hours ago
Tin Man
America
23 hours ago
Me and Julio Down By the Schoolyard
Paul Simon
23 hours ago
Don't Let It End
Styx
23 hours ago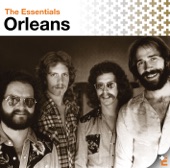 Dance With Me
Orleans
23 hours ago
Katso lisää
Soft Rock Radio live
The Lighter Side of Classic Rock and More!
Soft Rock Radio is an online music radio station exclusively dedicated to the best of Classic and Soft Rock from the 70s, 80s, and 90s. By live streaming globally, it offers individuals worldwide the opportunity to listen live to a radio station modeled after classic radio stations pre-80s that privileged singer-songwriter acoustic music.
Here, listeners can enjoy the best Mellow, Soft, and Yacht Rock from the 70s to the 90s, with a light touch of occasional Pop music.
Luokat:&nbsp
80s, 70s, Classic Rock
Taajuudet Soft Rock Radio
Manchester: Online
Suosituimmat kappaleet
Viimeiset 7 päivää:
1. The Music Bakery - Bright Future
2. Rob Base & DJ EZ Rock - It Takes Two
3. DJJACK_RADIO_STATIONHEAD - Drr Commercial Set #1
4. Carole King - It's Too Late
5. Kenny Loggins - Whenever I Call You "Friend"
6. Carole King - You've Got a Friend
7. Jackson Browne - Somebody's Baby
8. Chicago - Baby, What a Big Surprise
9. John Lennon - Imagine
10. Eagles - Wasted Time
Viimeiset 30 päivää:
1. The Music Bakery - Bright Future
2. DJJACK_RADIO_STATIONHEAD - Drr Commercial Set #1
3. Carole King - You've Got a Friend
4. Stephen Evans - Revelation
5. The Doobie Brothers - Listen to the Music
6. Seals & Crofts - We May Never Pass This Way (Again)
7. Orleans - Dance With Me
8. Crosby, Stills & Nash - Wasted On the Way
9. Ambrosia - How Much I Feel
10. Van Morrison - Moondance
Yhteydet
Sosiaalinen media
Jaa
Kommentit