Midnight Rider
Gregg Allman
23 hours ago
Heart of the Night
Poco
23 hours ago
You Wear It Well
Rod Stewart
23 hours ago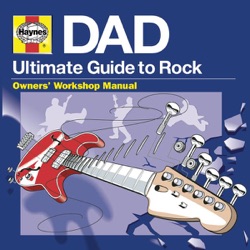 Africa
Toto
23 hours ago
Come Monday
Jimmy Buffett
23 hours ago
You're the Only Woman (You & I) [Remastered]
Ambrosia
23 hours ago
One Step Up
Bruce Springsteen
23 hours ago
Never Going Back Again
Fleetwood Mac
23 hours ago
Ol' 55
Eagles
23 hours ago
Say Goodbye to Hollywood
Billy Joel
23 hours ago
Katso lisää
Soft Rock Radio live
The Lighter Side of Classic Rock and More!
Soft Rock Radio is an online music radio station exclusively dedicated to the best of Classic and Soft Rock from the 70s, 80s, and 90s. By live streaming globally, it offers individuals worldwide the opportunity to listen live to a radio station modeled after classic radio stations pre-80s that privileged singer-songwriter acoustic music.
Here, listeners can enjoy the best Mellow, Soft, and Yacht Rock from the 70s to the 90s, with a light touch of occasional Pop music.
Luokat:&nbsp
70s, 80s, Classic Rock
Taajuudet Soft Rock Radio
Manchester: Online
Suosituimmat kappaleet
Viimeiset 7 päivää:
1. SG Li Laun - Opp Pack
2. Toto - Hold the Line
3. Marty Balin - Hearts
4. Paul Davis - Cool Night
5. Donald Fagen - I.G.Y.
6. Robert Palmer - Can We Still Be Friends?
7. Pete Townshend - Behind Blue Eyes
8. Firefall - Cinderella
9. Gordon Lightfoot - Wreck of the Edmund Fitzgerald
10. Al Stewart - Time Passages
Viimeiset 30 päivää:
1. SG Li Laun - Opp Pack
2. DJ Suede The Remix God - O'reilly
3. Dan Fogelberg - Missing You
4. Bruce Hornsby & The Range - The Way It Is
5. Elton John - High Flying Bird
6. Fleetwood Mac - Warm Ways
7. James Taylor - Fire and Rain
8. DJ Suede The Remix God - Suede Christmas Challenge
9. Bob Seger & The Silver Bullet Band - Night Moves
10. Firefall - Cinderella
Yhteydet
Sähköposti:&nbsp
comments@softrockradio.net
Sosiaalinen media
Jaa
Kommentit